workplace wealth health
Are Your Employees Suffering?
For most businesses, the human assets – the staff they employ – are the most important. The disruption and cost to a business when an employee leaves is sometimes crippling and as such a larger emphasis should now be put on looking after staff through benefits, perks, flexible working etc.
We work closely with employers to provide a no cost service to their workforce as a part of their overall employee benefits package, which gives all employees access to a financial adviser. The idea of this is that your employees have an additional benefit from their employer, further cementing the employer/employee relationship.
Please note, any individual consultations will be held on a no obligation basis.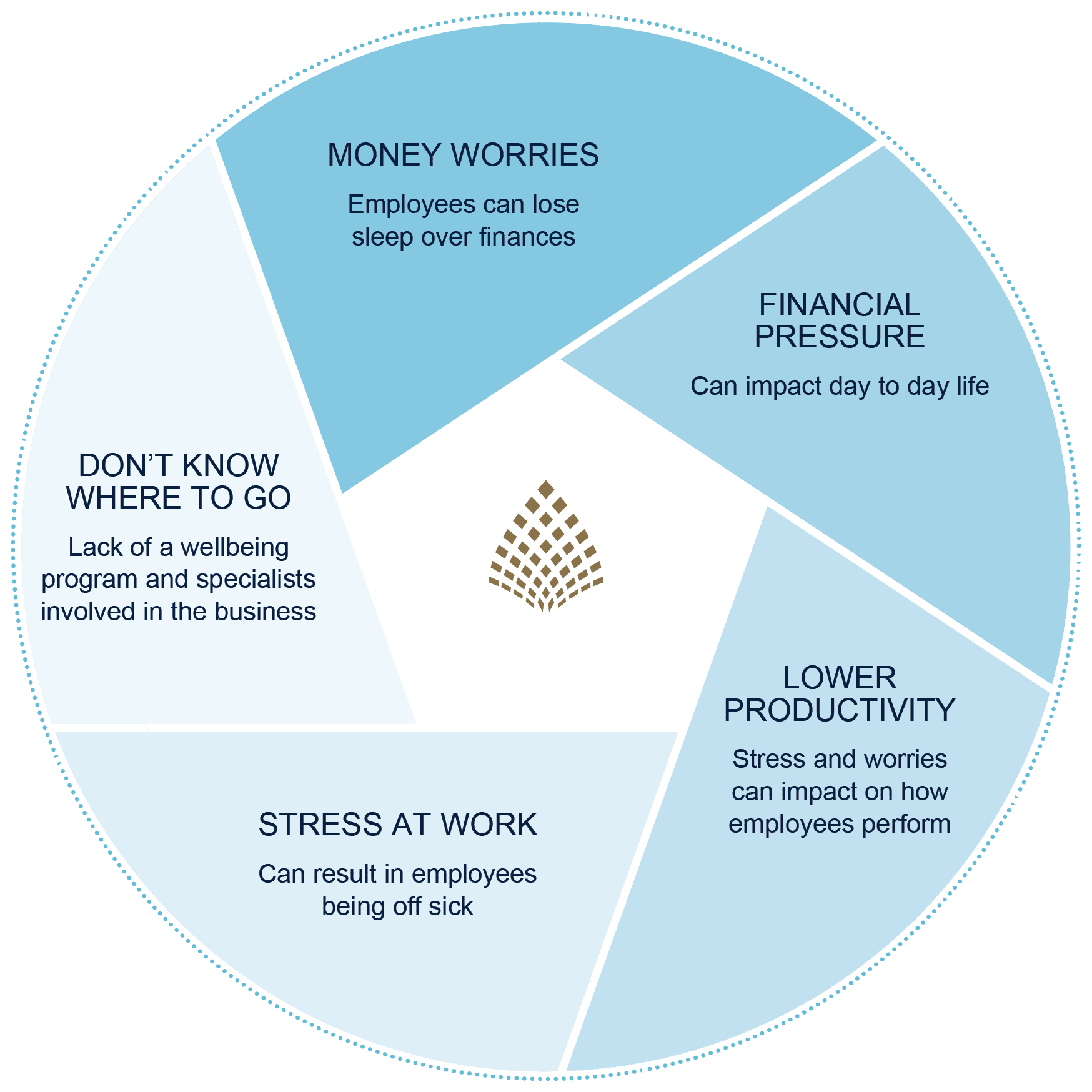 Our Solution
To Help You Improve Employee Wellness.
At Consilium Wealth Management Ltd we believe 'the best financial advice should be a right not a privilege'. By this we mean that we believe everyone, regardless of occupation, income, circumstances, should receive the most appropriate financial guidance and advice.
We will look to offer 'surgeries' to your employees, which gives them access to a financial adviser who can:
Look at their personal financial goals and objectives and help implement a plan to make them a reality.
Review existing arrangements, including mortgages.
Ensure they have the suitable level of protection for their own circumstances.
Carry out pension reviews. We can help your employees track any old pensions they may have.
Consider the suitability of the existing employer-sponsored pensions scheme
Your home may be repossessed if you do not keep up repayments on your mortgage.
Get in touch
Get a No-Obligation Consultation
Speak to a Financial Adviser to get the right advice to suit your financial requirements.