As well as providing financial advice to individuals and their families, we also specialise in Business Wealth Management. Working closely with Directors we put in place employee benefit solutions to ensure 'staff wealth health' (link here to Workplace wealth health section) and also provide advice and support on tax planning, risk management and profit extraction.
corporate service charter
Our Ongoing Relationship with You.
We will help you make informed financial decisions to achieve your goals through personal, face-to-face financial advice. We offer a full menu of services, some may or may not be required by you, though in summary we can undertake a review of your needs and current arrangements and work with you to ensure you and your business are protected, utilising tax allowances and delivering appropriate workplace solutions.
The value of an investment with St. James's Place will be directly linked to the performance of the funds you select and the value can therefore go down as well as up.  You may get back less than you invested.
Please note that advice with regard to exit strategy planning and profit maximisation may involve the referral to a service that is separate and distinct to those offered by St. James's Place.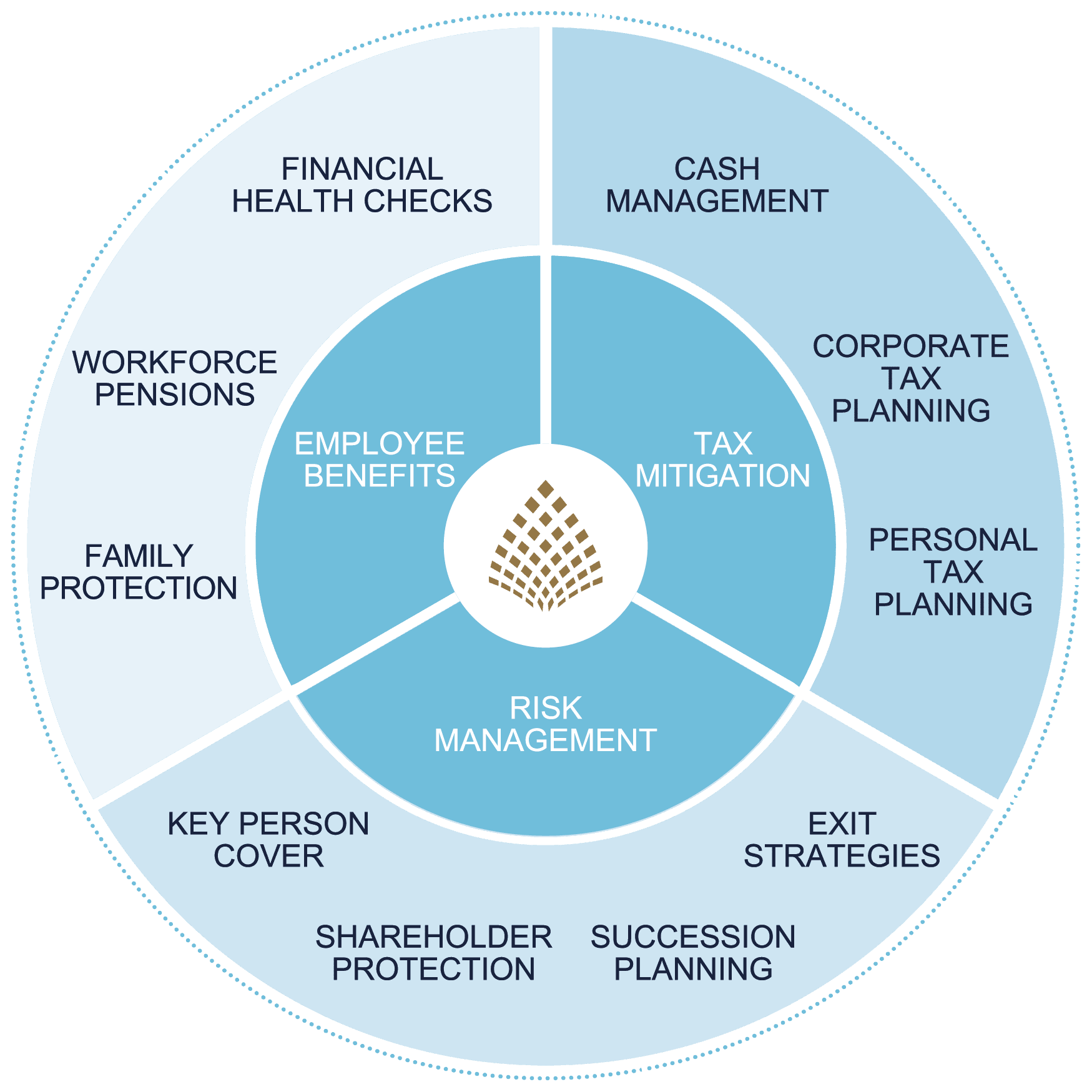 Financial AdviCE
Tailored Around You and Your Business.
Our philosophy is simple; to ensure financial peace of mind for you and your business. We will provide a highly personalised service, to which we are committed to building and sustaining a long-term relationship with you, to support you and your business throughout all its stages.
Our corporate solutions help protect your business and maximise its potential.
At Consilium Wealth Management Ltd we believe 'the best financial advice should be a right not a privilege'.
By this we mean that we believe everyone and every business should receive the most appropriate financial guidance and advice.
How we help:
Understand your business, you as the owners/directors and your aspirations
Consider the risks within and to the business
Review existing arrangements. Offer financial advice to your staff, at no obligation to the business or the individual
Look at tax planning strategies, both for the business and the owners/directors
Consider the suitability of the existing employer sponsored pensions scheme.
Get in touch
Get a No-Obligation Consultation
Speak to a Financial Adviser to get the right advice to suit your financial requirements.