To help you determine more about your current or possibly your future financial position, we offer an extensive range of on-line calculators.
By entering some simple details they can help you understand which areas of financial planning you may need assistance with. They only take a short time to complete, so please choose one of the calculators available on this page. If you would like any further assistance then please contact us and we will be glad to help.
ISA Savings Calculator
Use our simple ISA calculator to see how much your ISA could be worth.
Use Calculator
Risk Reality Calculator
This will give you a rough idea of the chances of a certain events happening.
Use Calculator
Retirement Planning
This calculator is provide an indication of the monthly saving needed.
Use Calculator
Mortgage Calculator
Use our mortgage calculator to see how much you could potentially borrow.
Use Calculator
Inheritance Tax
Use this estimate how much Inheritance Tax (IHT) may be due on your estate.
Use Calculator
Life Assurance
If you have dependants and have debts that outweigh your assets.
Use Calculator
Key Person Protection
The unexpected departure of a key member can have adverse and far reaching consequences for any business.
Use Calculator
Share Purchase Calculator
Ensure the remaining members of the business and family of the deceased end up with what they want.
Use Calculator
Relevant Life Plan
A Relevant Life Plan is a way of providing a lump sum benefit on the death of an employee.
Use Calculator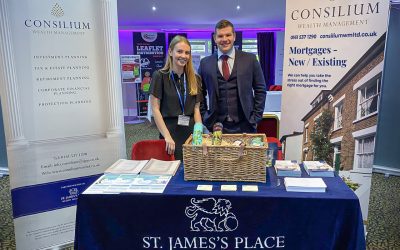 We recently exhibited at the popular annual Best of Bury Expo held at the Stables at the Bolholt Hotel, Bury. Our resident mortgage expert, Jack Steventon, said, "It was great to meet so many like-minded businesses at the event and networking with 'Best of Bury'...